Pomona, Upland, and Moreno Valley
Hedtke Law Firm provides an array of services in all aspects of property and real estate law.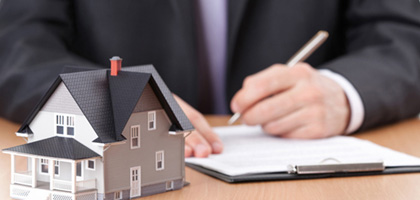 Protect Your Real Estate and Property
Our firm's real estate practice relates to our core practice in estate planning, tax planning, trusts & estates, and asset protection. Because real estate is such an important part of many clients' estates, creating an estate plan requires legal restructuring of the ownership of the real estate and property. For example, new limited liability entities may need to be formed to own and operate investment property. The logical reasons for such restructured ownership are compelling, but there are, of course, numerous technical details involved in carrying out the necessary transfers. Hedtke Law Firm attends to all these details as part of our core practice.
Residential and Commercial Real Estate Purchases
We are experienced in residential and commercial real estate purchases, sales, exchanges, and leasing for clients seeking representation in such specific transactions, whether or not they are part of their overall estate plans. Such transactional work goes hand-in-hand with the administration of decedents' estates, where the sale of the real estate is often necessary. We welcome 'stand-alone' real estate clients who are initially seeking representation in only specific transactions, such as a house purchase or an office lease. Our total commitment to professional customer service applies to every one of our clients. We also stand ready to extend that commitment at any time to any sort of real estate litigation that best serves our clients' interests.